Need to sell your property now? It doesn't matter the reason- We can make a cash offer and close quickly...
Our Mission is for you to regain your peace of mind and to live stress free.
We're a "Redevelopment" company that focuses on the property owner's best interest. Our experienced team have the knowledge and the capacity to guide you in any real estate situation, for residencial and commercial properties.
Hablamos español.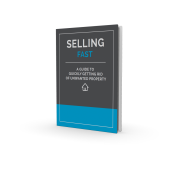 FREE Instant Access Instructions
Enter your info to Get a FAIR ALL CASH offer NOW and get access to our brand new FREE special report, "SELLING FAST: A Guide To Quickly Getting Rid of Unwanted Property."
Necesita vender su propiedad ya? No importa la razón- Nosotros podemos hacerle una oferta en efectivo y comprarla rápido.
Nuestra misión es ayudarle a que recupere su paz mental y que viva libre de estrés.
Somos una compañia de construcción que se enfoca en el mejor beneficio de los dueños de propiedades tanto residenciales como comerciales. Nuestro equipo de profesionales, tiene la capacidad y el conocimiento para ayudarle sin importar la situación en la que se encuentre.